Joining the Voyage Privé Group means being part of the Campus collective project. This unique place brings together employees, high-level athletes, and educators; it brings together all the entities of the Voyage Privé Group

: Voyage Privé's head office, Provence Rugby, L'école des XV, Chez Pierre.
The Campus is a lively place, integrated into its environment, which allows us to break down the barriers between the economic, sports, academic and social worlds.The Campus will continue to evolve to meet the needs of all our projects.
An inspiring and ergonomic space
Themed spaces to invite you to travel

An agora that can accommodate up to 300 people indoors and 500 outdoors

More than 30 meeting rooms

Video conference rooms, coaching and brainstorming areas

VIP guest areas

25 informal spaces to meet and exchange ideas

4 hectares of land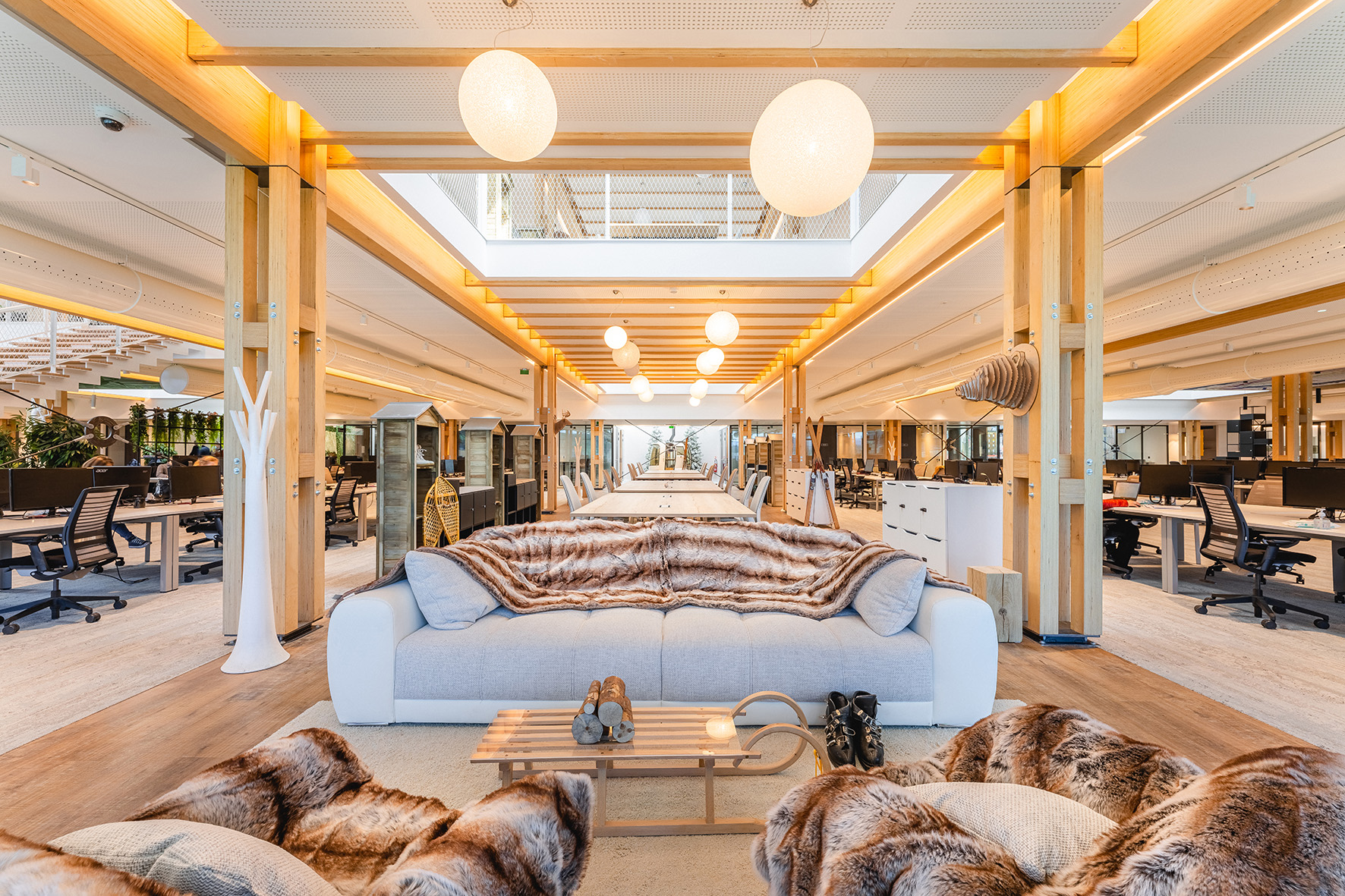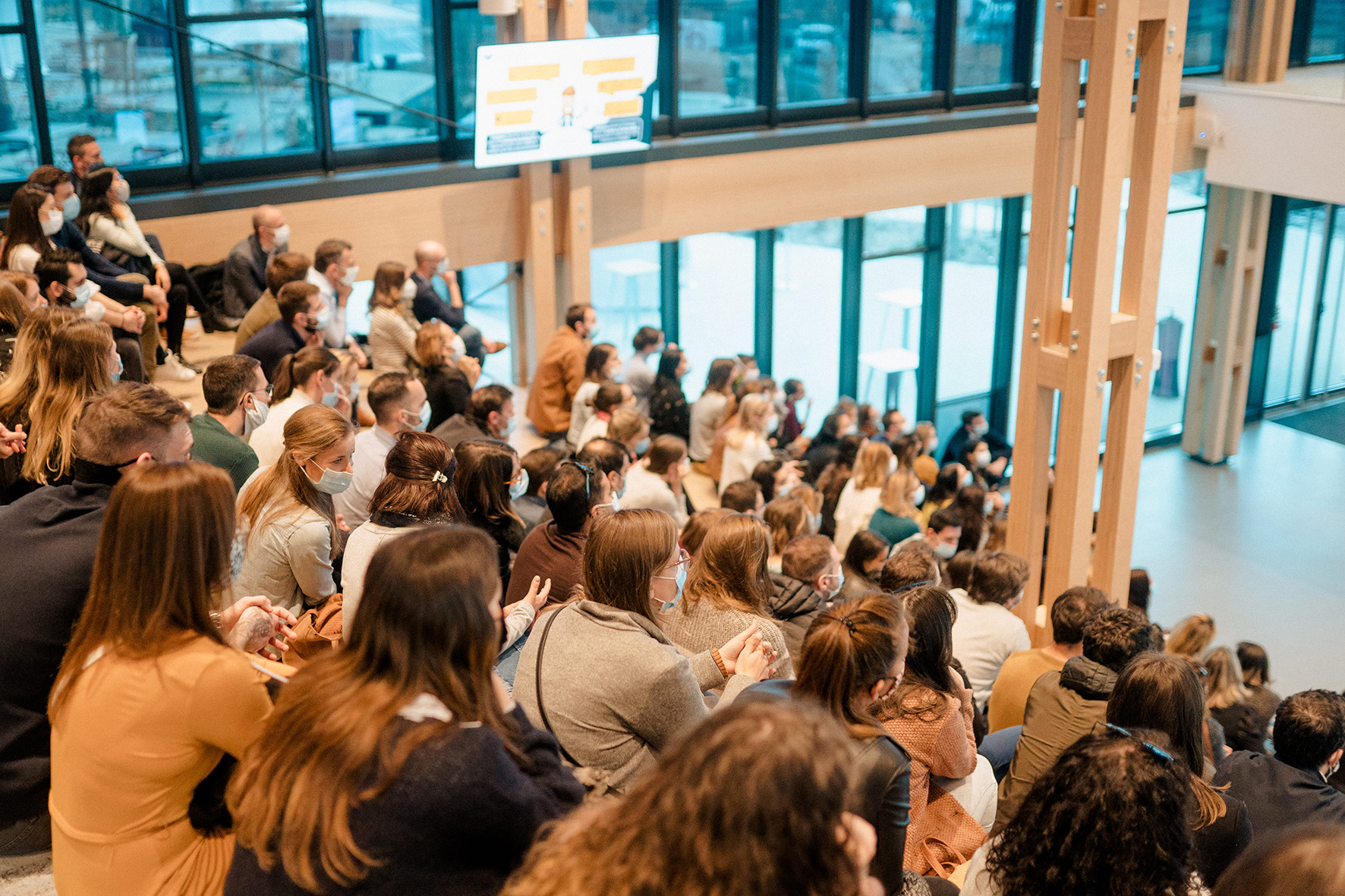 A place to undertake, innovate and surpass yourself
We organize meetups and conferences to develop our presence in the region, to promote our business expertise and to allow our employees to take a step back from their daily lives.

Each year we support start-ups in their development through the Tremplins initiative. The Campus is an ideal setting for transmission, exchange, and conviviality.

All of the group's employees are close to the Ecole des XV and can participate in the development of the Ecole des XV by giving children private lessons once or twice a week.
A place where you can recharge your batteries and have fun
Many events are organized to allow us to meet and have a good time together,it's in our DNA!

A music studio (drums, piano, guitars, bass, microphone)

Our 4 hectares of land allow the practice of sports, running, yoga, fitness, and direct access to rugby players 'weights room. On top of that, we even have a padel court!

A concierge service to facilitate the daily life of our employees via the service provider MyCircles

If you are not athletic, you can also take part in our choir, our drawing classes or play a game of boules

A collaborative library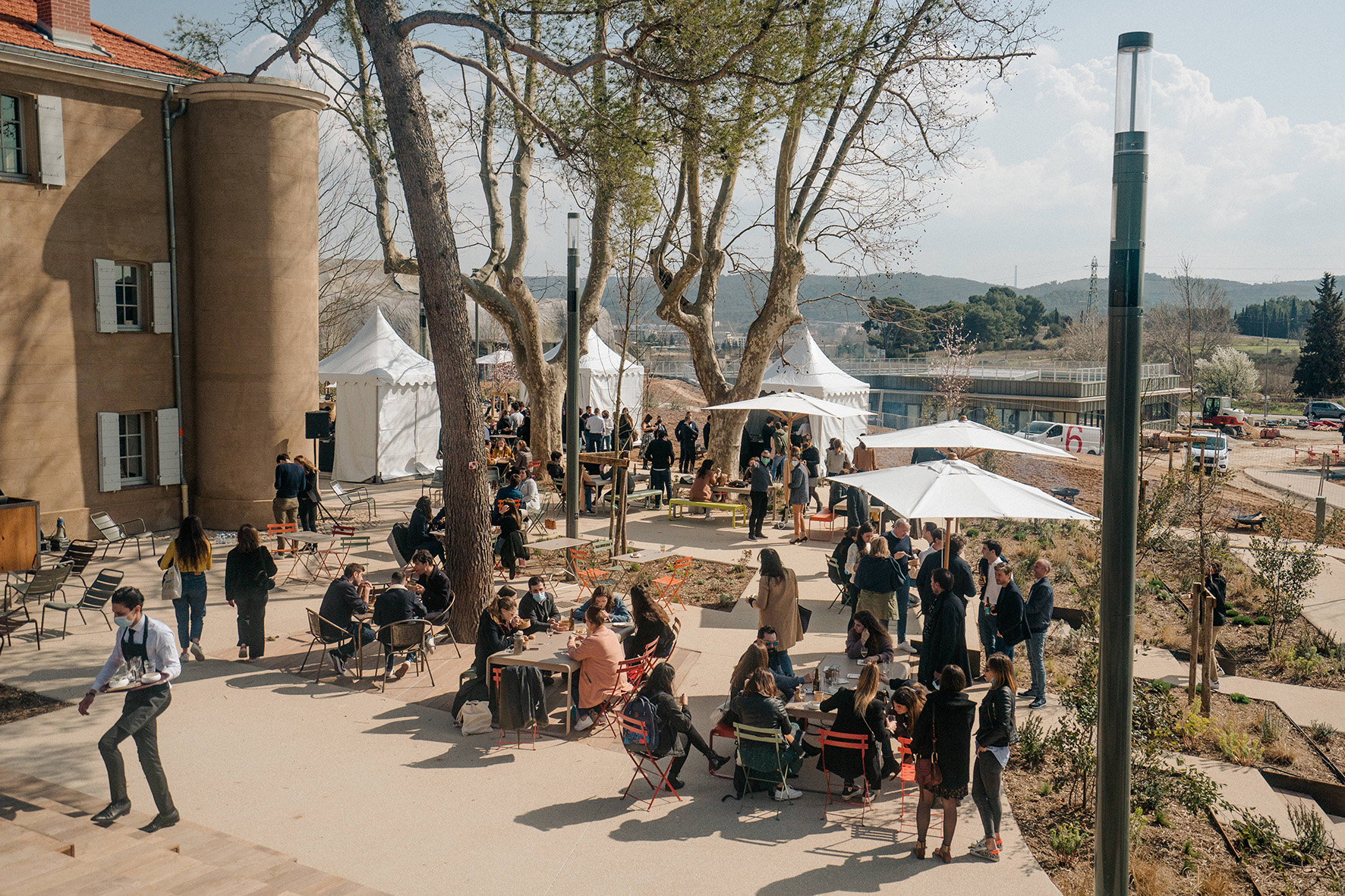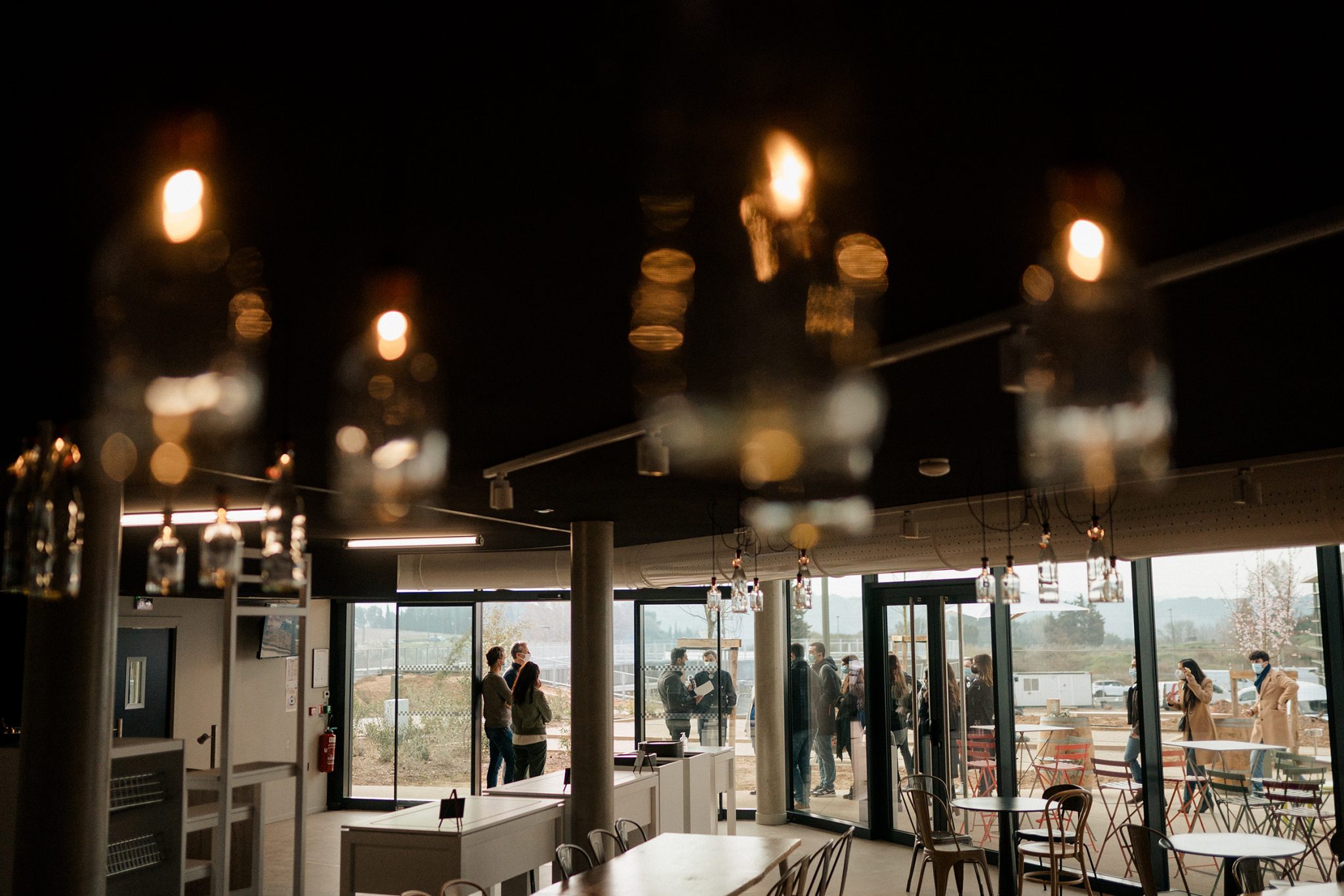 A personalized catering service :
Our company canteen is managed directly by
Simply Food
A responsible food offer, with certified products, harvested as much as possible locally and offering a healthy and balanced diet to our employees.

A performance-oriented offer designed by nutritionists to respect our rugby players 'diet

Our company canteen allows 4 disabled young people from Cap Intégration at the Institut des Parons in Aix-en-Provence to work and discover the catering business
An environmentally friendly place
Our Campus is BREEAM certified, validating an environmentally friendly construction and operation:
50 self-service parking spaces for electric vehicles for our employees

Use of ecological materials for the construction

Green roofs to provide thermal cover for the building

Monitoring and control of energy and water consumption

Dynamic glazing with variable tint for the comfort of its users and the reduction of energy expenditure

Installation of beehives on our roofs